Designer: NYU / GTS Photo Collages
Designer: NYU / GTS Charts and Maps
Design charts, maps, and diagrams to explain NYU's IT governance and global technology. Create wiki graphics library to share these reusable images for white papers and PowerPoints.
Photo Editor / Designer: Columbia Journalism School Brochure
Create dynamic photo compositions for this informational brochure to illustrate both the history and the vitality of the Journalism School. Photos reinforce this dual message showing the Columbia campus complimented by images of students in action: conducting interviews, editing video, and recording audio.
Designer: NYU Abu Dhabi Materials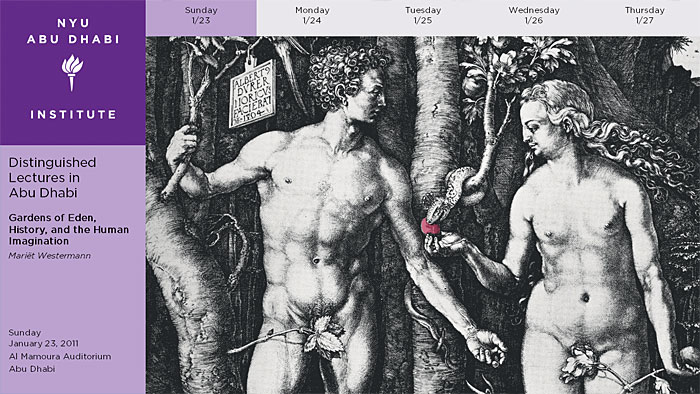 Extend NYUAD's brand with graphic designs for an animated slide show, newsletter and brochure cover.
Brochure Cover Design
Newsletter Design
Slideshow Design
Animated display includes multiple templates for events, exhibitions and photos. Slogans and photographs of the campus are interspersed with slides of event information.
Designer: Photo Collages
WNYC: Program Guide Cover Design
Create photo collage for WNYC's Program Guide featuring the guests and host of The Leonard Lopate Show.
NYUAD Student Work: Poster Design
Make poster for Cosmopolitan Ideas for Global Citizens, an exhibition of NYUAD student work.

Art on Film: Collage Design of Film Production Stills
Design photo collage for Art on Film, the film production and distribution program of the Metropolitan Museum and the Getty Museum.
Jen Sloan Web Design : NYU / GTS : Graphic Design : NYU Abu Dhabi : Columbia J-School : Exhibitions : Jen Sloan Resume