Artist/Designer: Photo Collages web site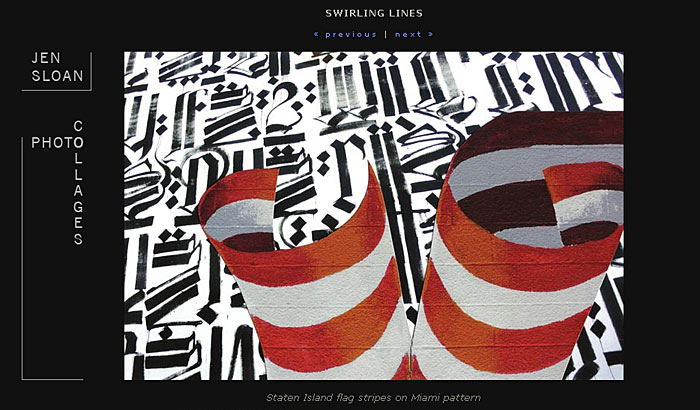 Designed pages to feature large images of art work and minimize other page elements, jensloan.org
Site Design: New York Academy of Medicine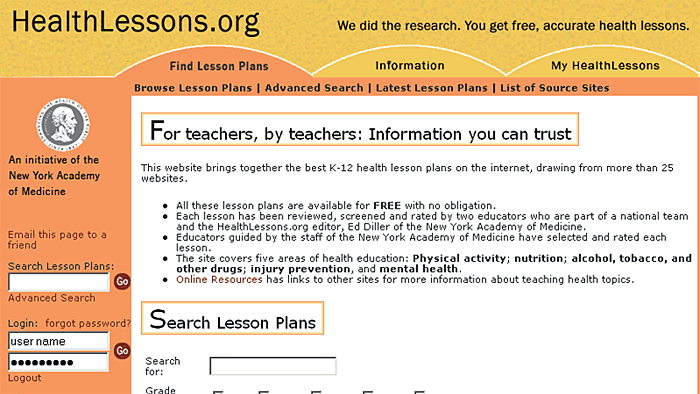 Successfully launched a new site for teachers. Designed and project managed the site development. Evaluated interface design through user testing.
healthlessons.org
User Testing & Design
Designed branding, web graphics and navigation based on feed back from usability testing. Interviewed teachers to evaluate user needs, check success and clarity of design.
Planning for Site Build
Created wire frames and reviewed them with the developer to insure that functionality was technically feasible and matched teachers' needs. Searches by topic and grade level help teachers find subject-specific and age-appropriate lessons.
Interactive Features
The site includes many interactive features including user profiles, user comments and lesson rating. Users can also make suggestions for lessons to be included in the site's database of free online health lessons.
Webmaster/Designer: WNYC Radio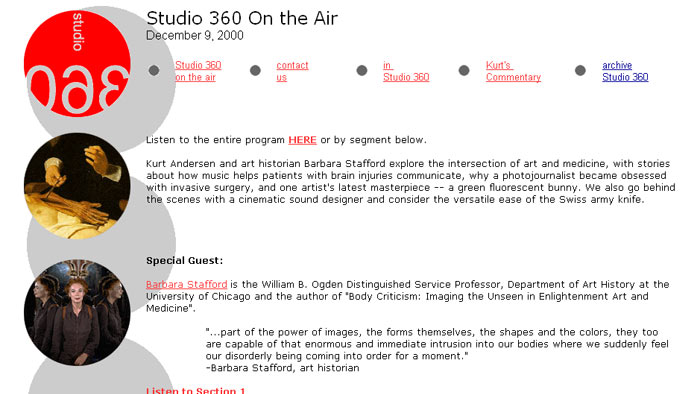 Through six years at WNYC designed mini-sites for special programming and national radio programs. Developed look and feel, logos, graphics and navigation. Above, design for Studio 360, a national radio program produced by WNYC and PRI.
Site Design for
for Special Programming
Designed mini-sites for special programming: developed look and feel, created Flash animation, logo, graphics and navigation. Above, Old Amsterdam New Amsterdam.
Site Design for
Radio Rookies
Designed mini site for a news department teaching program for inner-city youth. The program, WNYC Radio Rookies, was awarded the 2002 Casey Medal for Meritorious Journalism.
Site Design for
Soundcheck
Designed site for daily music program featuring photos of the host and his musician guests.
Webmaster: WNYC Radio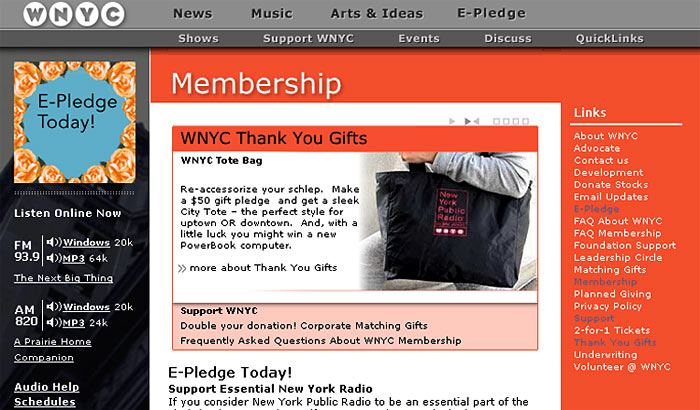 Collaborated with the WNYC membership department to create a web presence for the fundraising drives during my six years in public radio. Planed strategic placement of membership content throughout the site. The 2003 Public Radio Development Awards recognized WNYC.org for best practices.
Design for
PowerBook Giveaway
Designed the presentation of a special fundraising offer, the PowerBook give away. Conceptualized, designed and built animated banners and graphics to promote fundraisers.
Design for
Thank You Gifts
Redesigned the online presentation of WNYC's thank-you gifts to display larger photos and descriptions.
Design for
E-Pledge Form
Redesigned the E-Pledge form for secure online donations. The changes included the display of thank-you gifts and numbered steps to explain the donation process.
Commissioned Collages
Collage: WNYC Program Guide
Commissioned photo collage for the WNYC
Program Guide featuring the guests and host of
The Leonard Lopate Show.
Film Production: Miss Goldblum's Gowns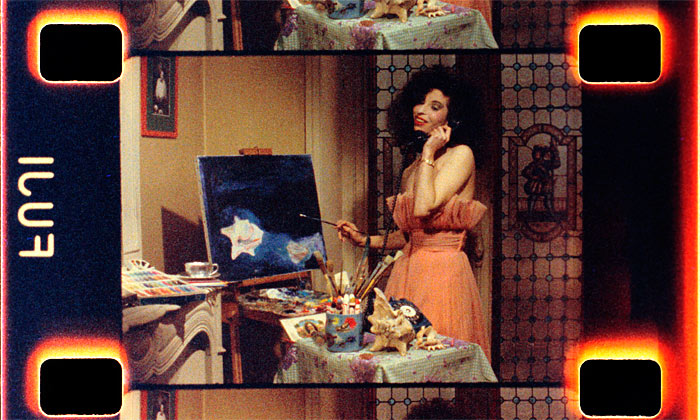 Shot and storyboarded this 16mm film, did pre-production planning for on-location shooting in Paris.
Miss Goldblum's Gowns by Jennifer is a day in the life of a young American expat artist in Paris. This
three minute fantasy follows Miss Goldblum through her daily routine wearing her remarkable dresses. Watch Miss Goldblum's Gowns by Jennifer on Vimeo.
Jen Sloan Web Design : NYU Abu Dhabi : Columbia J-School : More Work Samples : Photo Collages: Jen Sloan Resume